According to his mother Bizunesh, Alemayehu was born "nine months after the Italians left," which on best accounts probably refers to the World War II Peace Treaty, signed in February 1947.
Together with two sisters and a cow, they lived in a small, straw hut—without water or electricity—in a land known as the "forgotten place" in Sheka near the town Arsi, part of the Oromiya region of Ethiopia. They were of Gurage origin, the Soddo Kistane sub-group that lived outside the later prescribed Gurage zone. Alemayehu's father, a tailor, had passed away when Alemayehu was a small child, perhaps four years old, and one of his sisters was in actuality a cousin whose parents had suffered the same fate.
Alemayehu has fond memories of his childhood, which included playing soccer and swimming in the lake. On Wednesdays and Saturdays, he would buy chickens or sugar cane to resell at the local markets.
In order to continue school beyond elementary levels, Alemayehu needed to walk more than 60 kilometers to Assela, a journey that took about a day by horse. He carried with him grains like kolo and peas other minimal supplies, so that he could sustain himself for months away from home.
He studied fervently. In 1963, he was selected among a small group of students to finish high school at Addis Ababa University in the capital city. He continued with another four years of undergraduate studies, majoring in math and minoring in physics.
At the time, Ethiopia's emperor Haile Selassie increased opportunities for education across the country by deploying university students on one-year teaching assignments across the country. As part of this program, Alemayehu taught math in Dessie in Amhara.
Following graduation, he taught math in Woliso, a few hours west of Addis Ababa, and then at a teacher-training college. Emperor Haile Selassie then presented him with the opportunity to study in the United States, in which he obtained a master's in computer science from the University of Detroit in 1974.
This is the story of my father-in-law, a man who transformed his fate from that of a child born in a straw hut in the 1940s to one of accomplished education, in computer science, of all fields, in the 1970s. This was a time when only about 16 percent of Americans had attained even a bachelor's degree, much less further education. And as late as 1981, computer science made up only 1.4 percent of all masters degrees. He would go on to work for an American-based computer company, bringing the first computer-training schools to Ethiopia.
---
My mother-in-law Genet was born in 1959 in Addis Ababa. She and her two brothers and two sisters lived with their parents in the Kasachis neighborhood in the country's capital where her father worked as a driver for the imperial palace. A nature of living in the political center, Genet grew up around people from across Ethiopia—Amhara, Oromo, Tigray, Gurage and more. Genet herself shares Amhara and Oromo ethnicity.
"There was no such thing as ethnic tension back then," says Genet, "It did not exist at that time."
She attended Lycée Guebre Mariam, a French international school regarded as being among the best schools in Ethiopia. Her curriculum included electives common in Western schools such as music, arts and sports. Her classes were taught in French, and she spoke Amharic at home. Starting in about fifth grade, she studied English about three hours per week.
It was about this time that she became friends with Yechi, a child of Gurage origin, whose home was along Genet's five-kilometer trek, and they would walk home from school together daily. More than a decade later in about 1979, Yechi would introduce her cousin Alemayehu to Genet, and the two would later marry.
---
Genet was 15 years old when Haile Selassie was taken from the palace by military force in the back of a Volkswagen Beetle in 1974.
In the years that followed, Ethiopia experienced a power struggle known as the Red Terror, a violent revolution best described in Hiwot Teffera's "Tower in the Sky" and Abraham Verghese's "Cutting for Stone."
One day, Genet was at home with her family when a young cadre, or local police, knocked on her door. He took her, and placed her on a one-room detention with dozens of others under the direction of the local government, or kebele.
Genet says does not know why she was taken that day, professing that she was just a high school student, not involved in politics, although she admits that the young cadre had asked her to go on a date—one she had politely declined.
Upon hearing this story a few times, I have imagined this young boy to resemble that of Rolf, Liesl's friend from the Sound of Music, who all too eagerly embraced the Nazi movement. The young boy probably struggled to find his place in a changing society, and looked for opportunities to demonstrate his authority.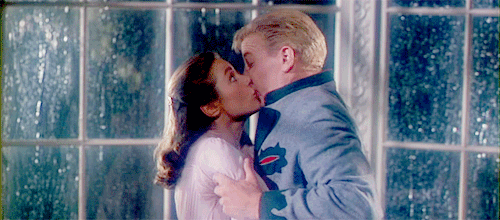 Fortunately for Genet, her father was able to secure her release before the end of the day. That night, the rest of the detained citizens were killed at the hands of the kebele.
Fast-forward to the early 1990s. Genet and Alemayehu by this time had five kids and lived in Addis Ababa. The government power was shifting again, this time away from the socialist regime to an authoritarian one veiled as democracy.
The new constitution introduced the idea of ethnic-federalism, which at the time seemed a compromise to unifying a disparate group of tribes under a common flag. Somewhat inspired by the United States method of state and federal governance, the Ethiopian version was unique in that it determined states based on ethnicity. Locally, the kebele would enforce these rules based on an individual's ability to speak the local language.
For the Alemayehus, this division left them in the gaps. Genet could not call upon her Oromo heritage, because she did not know how to speak the Oromigna language, and she was far removed from her Amhara background. Alemayehu's home-land became federalized as Oromo, but his Gurage ethnicity cast him as an outsider.
As ethnic-federalism took hold, local customs discriminated further. It was common for neighbors to jointly fund weddings and funerals as these events were community-wide affairs. But soon these benefits were restricted to those who carried the proper ethnicity, a practice that further exacerbated divisions within local communities.
Today, nearing 25 years since the implementation of ethnic-federalism, my sister-in-law, Edna Alemayehu, has been passionately dedicated to exposing its weaknesses and seeking resolutions that can been productive and long-standing. Together with Obang Metho and others with the Solidarity Movement for a New Ethiopia, they have been traveling Ethiopia mediating non-political and non-violent social justice discussions in hopes of unifying Ethiopia beyond ethnicity. If you're not already, I encourage you to follow her on Twitter @ednaalemayehu.
#Ankober Menelik's palace. To be in the birth place of Menelik & my mother's mom, what a surreal feeling. Next heritage stop is Welega, the birthplace of my grandpops ☺ Yeah an Oromo from Welega married an Amhara from Ankober & made the #jegnit that's my mom,sorry can't box me😎 pic.twitter.com/ipAFUPwEoR

— Edna Alemayehu (@ednaalemayehu) November 29, 2018